Bangkok food map – your guide to the best food
street food Bangkok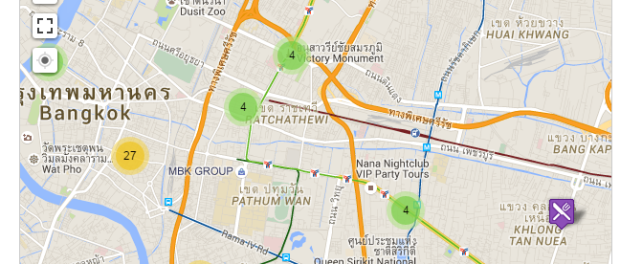 Bangkok food map is set up to provide you with tips and directions on where to eat in Bangkok. I hope it will develop to be your ultimate resource to find the best street food and meals in Bangkok. The capital has a huge variety of street food and restaurants, including vendors with absolute excellence on the menu, but it's not really easy to navigate the city for the best eats unless you have criss crossed the city with that in mind. The pitfalls are many and a good vendor might be next to where you're at the moment. Please consider Bangkok food map your personal guide to get around in Bangkok.
With the exception of stories on classic tourist traps to avoid, StreetsideBangkok focus on the good food and the good vendors, meaning we generally ignore vendors not able to dish up some quality on the plate or in the bowl. Why would you use your time on reading about where to not eat in a city with more than 10 million citizens and a vast amount of food on display wherever you go? It could be entertaining to write about the bad once, but what most people really want to know is where to go for the good food.
Next time you're hungry use the Bangkok Food Map, find a vendor close to where you are, click on the fork and knife and start reading the article about what they serve and what you should choose before you walk over and start digging in on the good stuff.
Bon appetite!